Well - Here I go, blogging about tomorrow, which is going to be the start of a new me (again!)
Late last year, I embarked upon the "84 Day Body Challenge" to change my body shape and get healthy.
After having Little Mia, I had put on a few extra Kilos and never really got rid of them. (who says that Breastfeeding miraculously helps you shed your pregnancy weight?..... Grrrr)
I have never really had success from diets, fitness regimes or promises to myself to get healthy, however - I stuck to the challenge, and lost almost 8kgs in total (over the 84 days) and felt amazing. Since then, I have continued to eat well for months, however the excercise has dropped off with the cooler months, and the kilo's are starting to creep back (maybe this has something to do with my love of chocolate and wine?)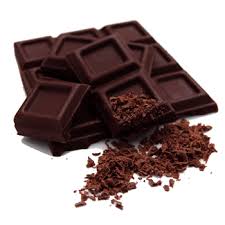 So - last night, lying in bed, I thought to myself, I really need to get back on the challenge and motivate myself to make some changes again. I have been eagerly awaiting medication from New Zealand (not available in Australia) for a crappy allergy that I have issues with, and the lovely side effect of this is considerable weight gain. ENOUGH!! - I will not have extra kilo's piled on just because I need to get well - I have made the decision to beat this medication at it's own game, and get in first.
About the challenge.
Some good (and beautiful) friends of mine, Matt Thom and Monica Wright are the most amazing people you could ever come across. Completely focused, super healthy, lovely, caring and considerate - they have the whole package. It's no wonder that they run a highly successful Gym/Training Centre in Flemington, Melbourne - they are also the "World's fittest Couple" , holding the champion title an amazing 7 times! (You can understand why I trust them with my health and fitness!)
After many years of hard work and research, they have released their book "Change your body, Change your life" and their 84 day Body Challenge manual. I followed these (as best as I could) and had a fantastic result. My health improved 10 fold, my energy levels shot up and I lost almost 8kgs (and lots of cms off problem areas) - I couldn't be happier.
Don't get me wrong - this isn't one of those "you cant eat anything other than cabbages and lemons" diet - it is more a way of learning how to eat healthily and exercise to improve your body and health. Sure - there is some lovely supplements that you can take to improve your wellbeing (and yes, they do taste like lucerne chaff that you would feed to a horse) however I have never felt and looked as good as I did at the end of the 84 days (I actually weigh less now than before I was pregnant, so that's a bonus).
The good news is, that after the first 2 weeks of healthy eating, you can indulge on 1 day of every week. Eat what you want, when you want and not feel guilty at all. I can still have my wine and chocolate, as long as i do it on the same day!
This being said, I am looking forward to embarking on this journey again, and sticking to it with the same enthusiasm as last time. Why am I blogging about this I hear you ask - well, I really need to commit to myself, and so thought it best to let you all know. Next time I reach for the chocolate, I hope to think "Can't let all of those friends and followers down!" and this will be good motivation for me!
GO CHALLENGE! - If you are interested in joining me (yup- 3 whole months), you can read more or purchase the book and manual from
Fitness Kick
online - it has all of the eating plans, weekly checklists and food and excercise suggestions. A lot of things, you can do with toddler or baby in tow (I used to do a workout at the park when Mia was playing - you can do chin ups on the bar - tricep dips on the step near the slide, push ups anywhere and other assorted stuff after a huge walk or run with the pram) - I also take her swimming a lot and have devised a range of stuff i can do while supervising her in the pool. I am so looking forward to starting again - it will mean that I have to go out and buy yet another wardrobe (but who doesn't love an excuse to go shopping!)
Wish me luck - I will keep you updated as to how it is going. Tonight, I may just sink a bottle of wine and eat (another) block of chocolate in preparation (LOL).